Chester Cathedral
Pilgrims and visitors have made their way to Chester Cathedral since the Middle Ages. It remains one of the most visited places in the North West of England, and, just as important, a living community. Visitors have always been made welcome, in the ancient tradition of Benedictine hospitality.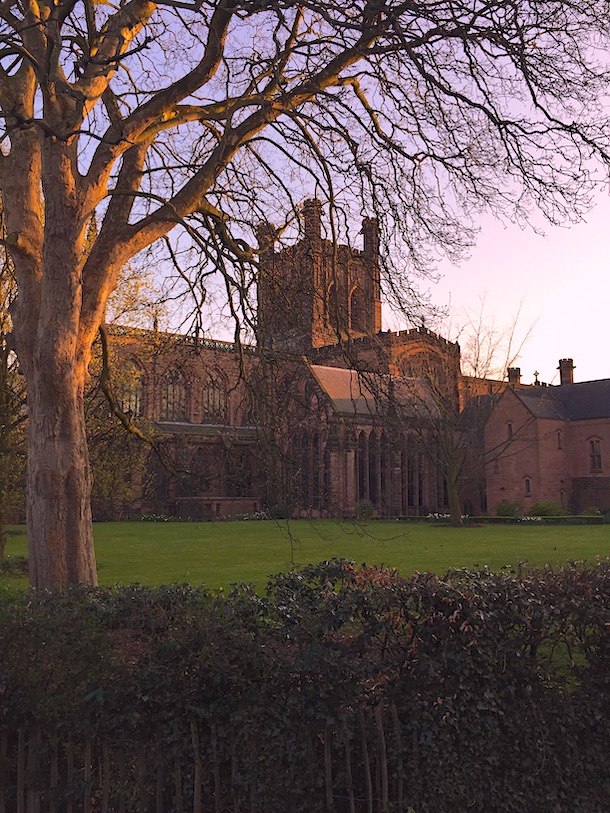 Unlike many English cathedrals, Chester Cathedral has been built from local sandstone. There have been churches on the site of the cathedral for some 1,400 years. Following the departure of the Romans a series of churches were built by the Saxons. In AD 907 a church dedicated to the Anglo-Saxon princess St Werburgh was constructed. The church housed her remains and became a focal point for medieval pilgrims.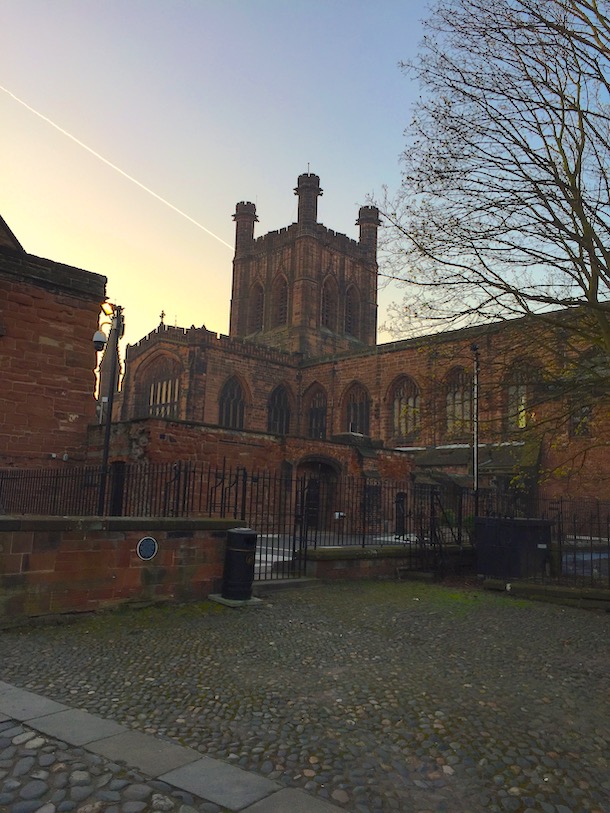 In 1092 a Benedictine abbey was founded by the Normans, under the direction of Hugh Lupus the first Norman Earl of Chester. The monastery remained on the site for nearly 500 years until King Henry VIII ordered the dissolution of the monasteries in England. Fortunately the buildings survived and became the cathedral of the new diocese of Chester in 1541.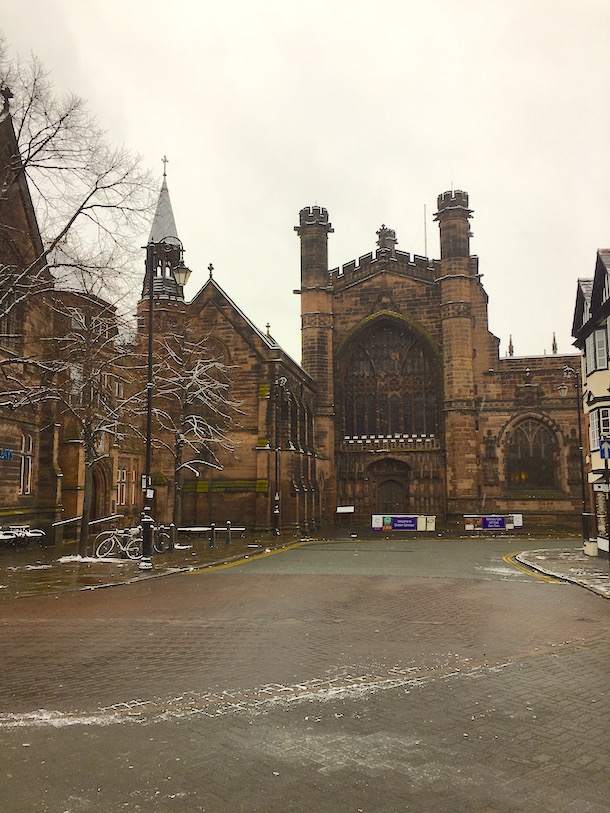 It was mainly in the 12th and 13th centuries that the monastic buildings on the north side of the cathedral were built round the cloisters, and they remain among the best preserved in the country. The monks' refectory has a complete stone wall pulpit, approached by an arcaded flight of steps.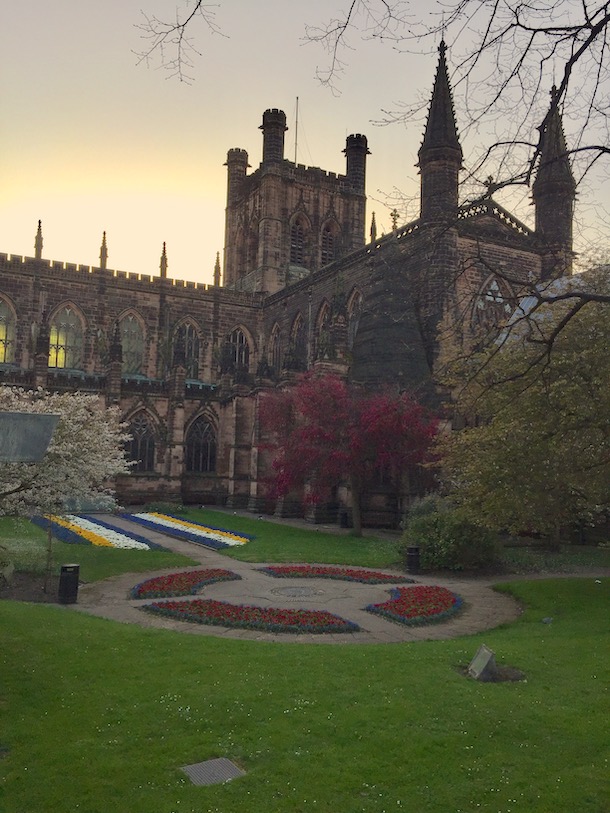 The lady chapel dates from the 13th century and the huge south transept from the 14th. Some of the other most remarkable and attractive features include the choir stalls dating from 1390 which display superb carvings. Further building went on in the medieval period from 1484 to 1537 when parts of the nave, the south-west porch, the west front and top storey of the central tower were constructed.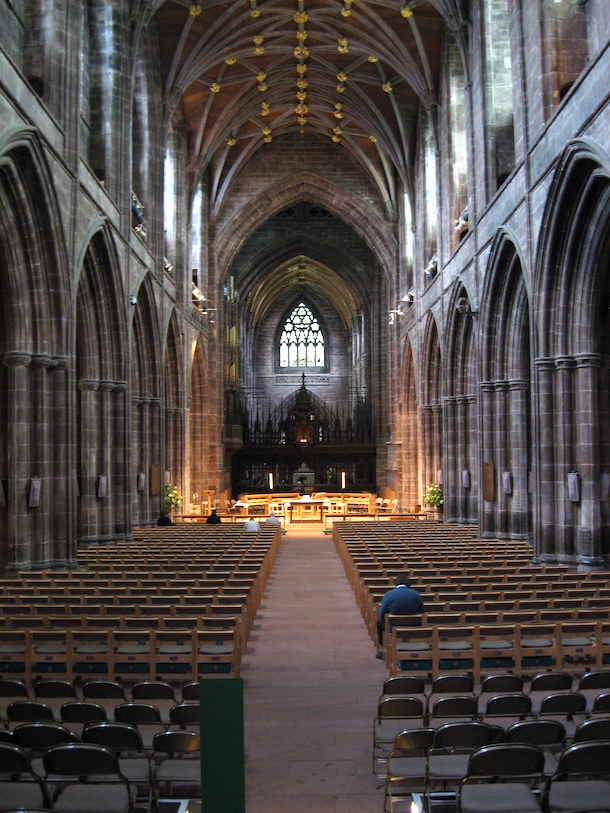 Over the centuries much of the soft red sandstone has become eroded which has resulted in necessary but attractive Victorian craftsmanship overlaying earlier features. Many of the stained-glass windows, the organ loft and choir screen are of this later period.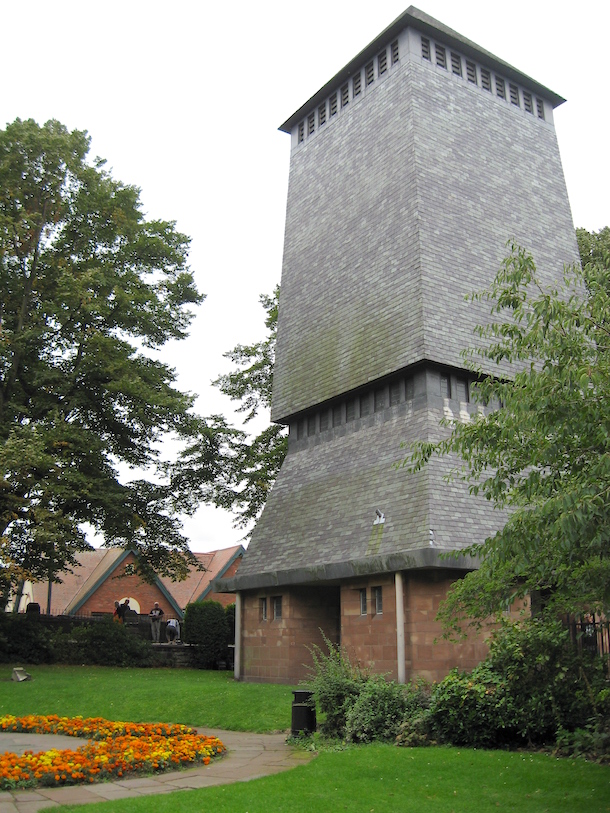 In 1975 a remarkable free standing bell tower was constructed of sandstone and welsh slate after the medieval tower was deemed unsafe for housing the Cathedral's bells.