Chester's Walls
Chester's city walls are the most complete circuit of a Roman and Medieval defensive town wall in Britain. For 2000 years the walls have evolved to provide a unique thread through time, linking all the main episodes in Chester's history.
In the 70's AD the Romans built wooden defences. The legionary fortress of Deva was the main base for the Roman army in North Wales and North-West England. An area shaped like a playing card was enclosed by a turf rampart and protected by a wooden palisade, towers and gateways.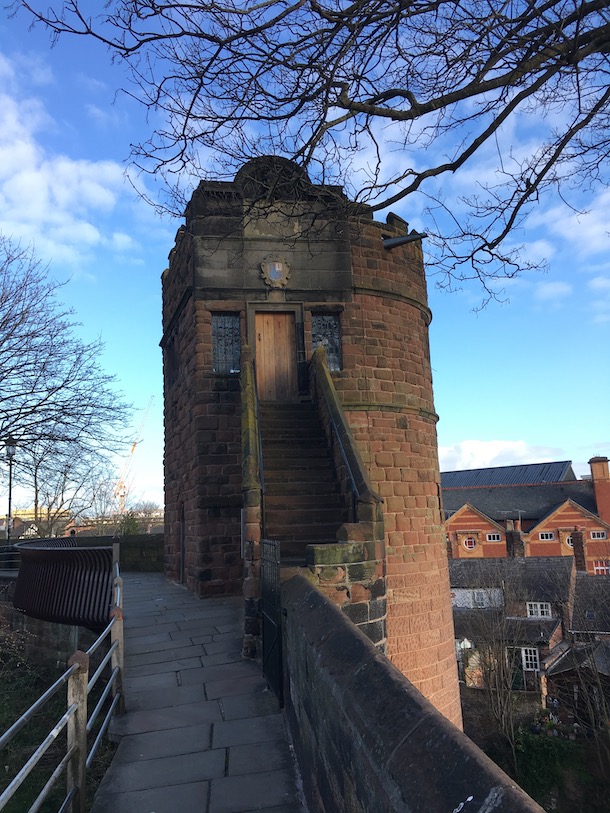 In 100 AD the fortress was rebuilt in stone. Stone walling was added to the front of the earth rampart. The towers and gateways were rebuilt in stone. These strong stone defences survived long after the collapse of the Roman Empire in about 400AD.
In 907 AD the Saxon's refortified Chester. The Mercian princess Aethelflaeda, created a burgh or fortified town as a defence against Viking raids. The Saxons re-used the old Roman walls and perhaps extended earth banks down to the river.
Between 1120 AD and 1350 AD the circuit of walls was completed. Chester's Norman earls repaired and restored the existing walls and built the southern and eastern sides facing the river. In the Middle Ages, tall projecting towers and impressive gateways were added.
Between 1642 AD and 1646 AD Civil War defences were built. The Royalists built extensive earth banks to protect the suburbs. The walls and towers were battered and breached by cannon fire, until the city was starved into surrender.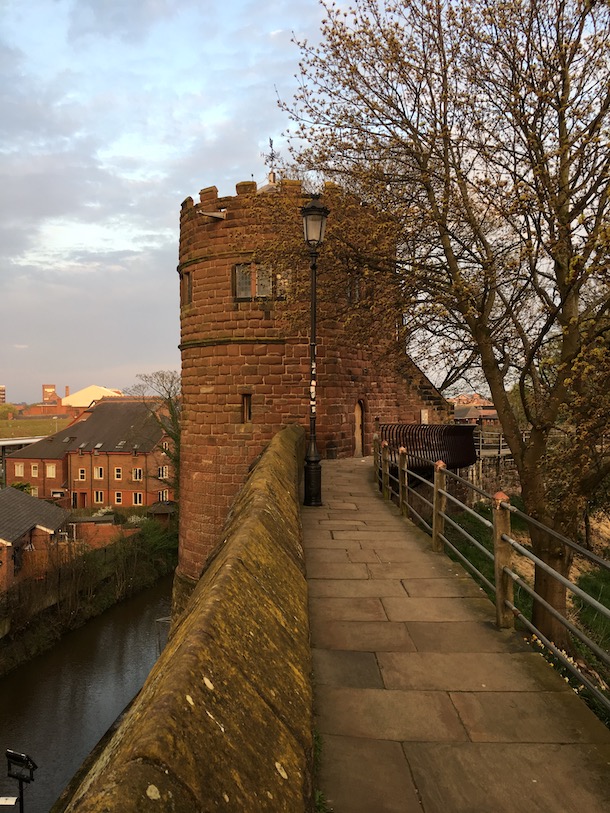 In the 18th century the walls became a fashionable promenade. Once the walls had outlived their military usefulness, they were converted to a walkway around the city. The gateways were replaced by elegant arches. Many of the towers were pulled down or altered.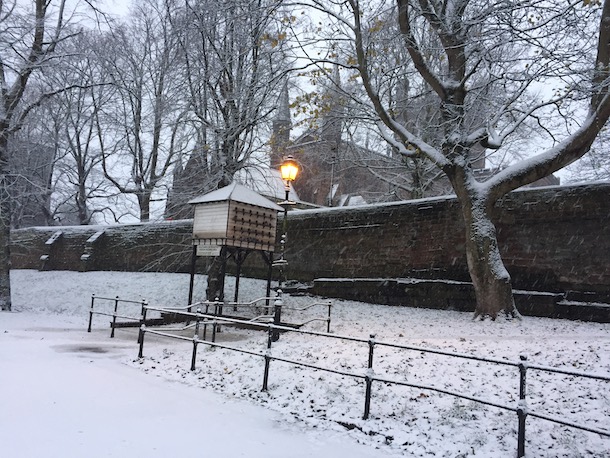 Today the City Wall is a Scheduled Ancient Monument, owned and maintained by Chester City Council. The Walls form a remarkable 2 mile (3km) circular walk around the historic city giving a vivid reminder of what a medieval fortified town was like. There are numerous entry and exit points. Using them is free and, as a public thoroughfare, they are open at all times. They can be experienced as a complete walk or in shorter, convenient sections. A walk around the complete circuit takes about an hour but may take longer (perhaps two hours or more) if you want to stop and take in the sights.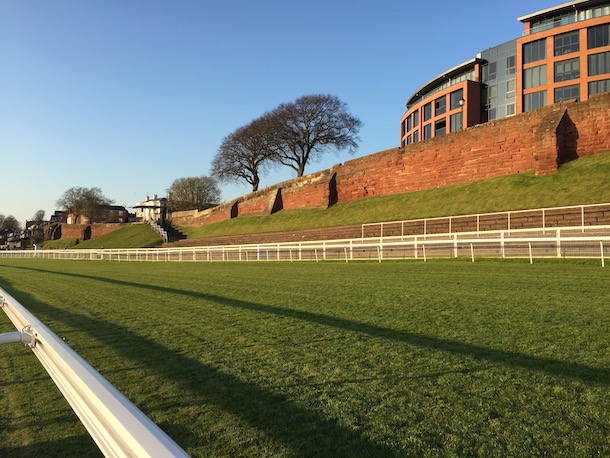 There are also opportunities to access other areas of the city (within and without the Walls) permitting a visit to the city's varied selection of shops, cafes, restaurants and bars; or an exploration of other attractive near-by areas of Chester such as the Rows, Cathedral, Roman Gardens, Roman Amphitheatre, Groves, River Dee, Castle, Old Port and Canal.